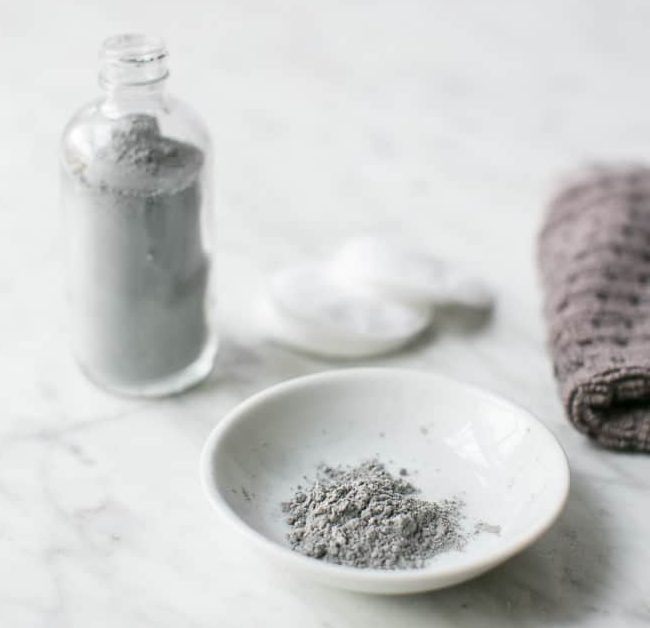 Create a gentle homemade facial cleanser mask that gently exfoliates the surface of your skin to remove makeup and dead skin cells and also detoxify your pores.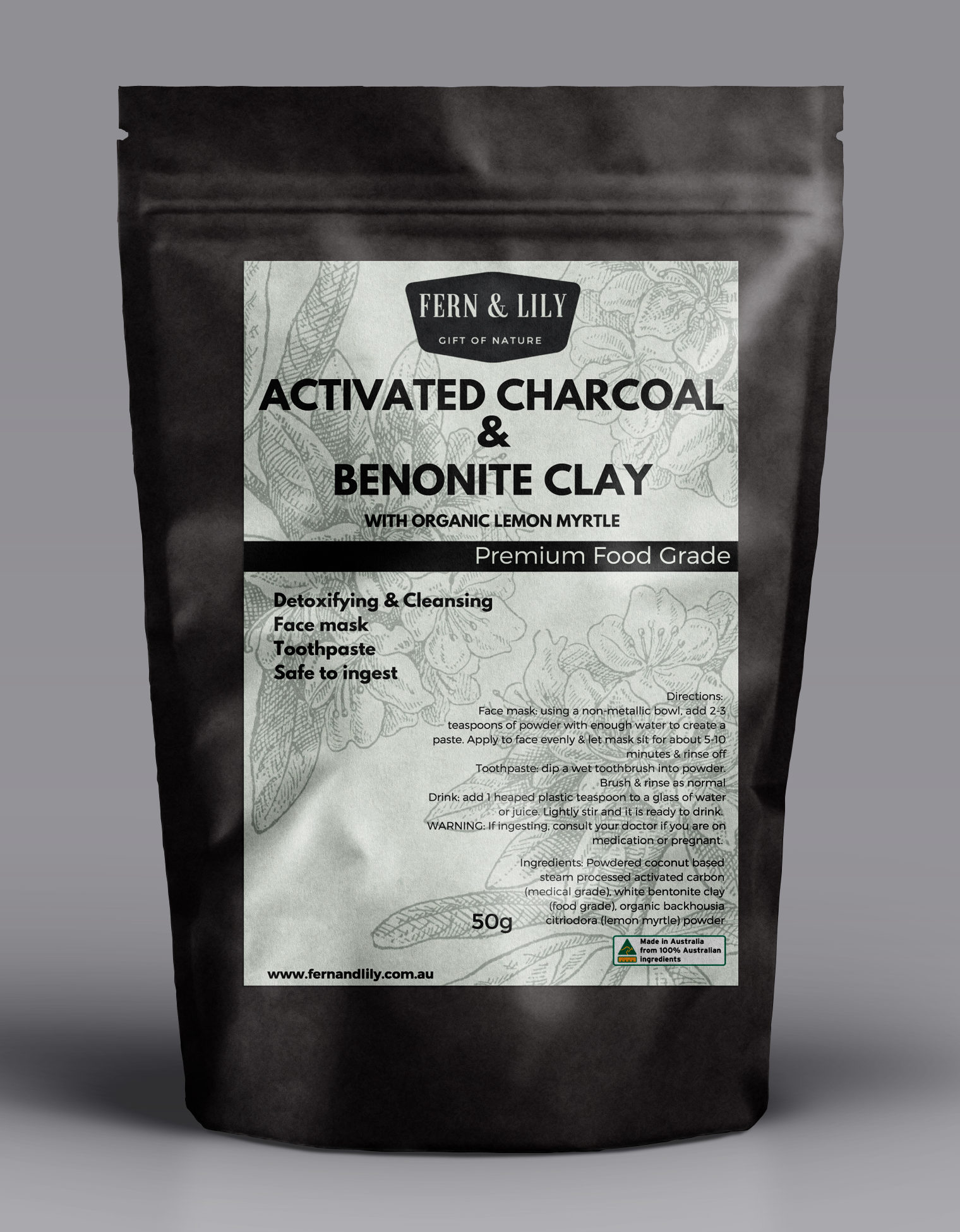 The ingredients in this cleanser mask are gentle enough for all skin types, but it works especially well for oily skin. Your skin gets smooth from gentle buffing on the surface while the clay and charcoal suck up excess oil, dirt and impurities from your pores.
Bentonite clay reduces inflammation and absorbs and removes toxins by binding with them to remove them from your body
Activated Charcoal acts like a vacuum to absorb excess oil and clear dirt and pollution out of clogged pores. To work best, charcoal needs to sit on the skin for several minutes.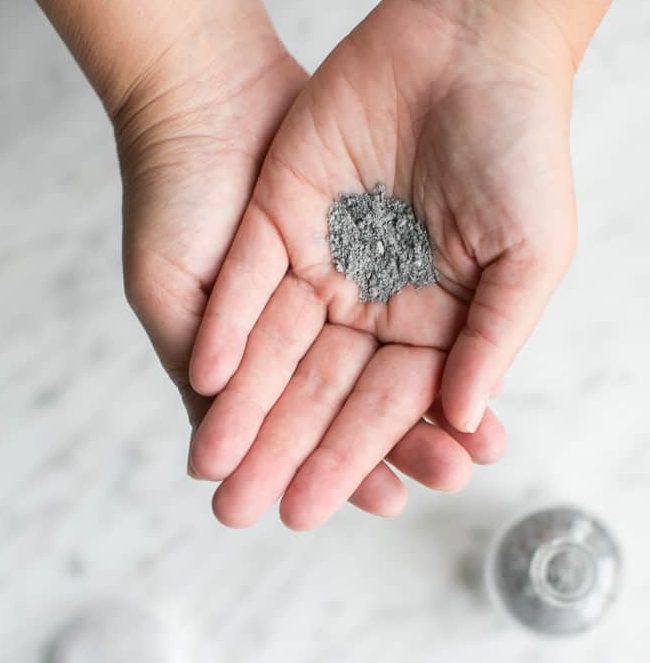 Instructions
take out a teaspoon or more of the activated charcoal and Bentonite clay with lemon myrtle and slowly add water (approx 1 teaspoon at first and increase from there)
Stir with a wooden spoon (never with metal, as this deactivates the Bentonite clay) until well combined in a paste like texture.
Gently massage into skin, making small circles with your fingers.
Allow this mask to sit for approx 10 minutes while it works its magic to absorb unwanted nasties from your skin and pores
Rinse with warm water and follow with toner and moisturizer.
If you have made too much, keep in an airtight container with a lid